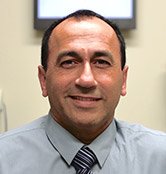 Principal Optometrist
Graham Lakkis graduated with a degree in Optometry from the University of Melbourne in 1988, and was awarded a Commonwealth Postgraduate Research Award for finishing in the top 1% of university graduates Australia-wide. After 2 years of Masters research he established a private optometry clinic in East Keilor in 1991.
Dr Lakkis completed a postgraduate degree in Ocular Therapeutics at the University of Melbourne in 2001 to enhance the management of complex eye disease and eyesurgery.He was awarded fellowship of the Australian College of Optometry in 2012 for his contributions to the profession of Optometry. Currently Dr Lakkis is Senior Fellow in the Department of Optometry at the University of Melbourne, with responsibility for lecturing and clinical teaching in glaucoma and other eye diseases. Dr Lakkis has also lectured at conferences in Australia and overseas on topics such as macular degeneration, complex contact lens fitting, glaucoma, and scanning laser tomography.
Outside of work, Graham is a performance musician and has owner-built his family home and renovated several other houses over the years.
Positions Held:
Senior Fellow, Department of Optometry and Vision Science, University of Melbourne.
Lead Optometrist, University of Melbourne Eyecare Glaucoma Clinic.
Optometry Board of Australia, Scheduled Medicines Advisory Committee.
Secretary, Cornea and Contact Lens Society of Australia (Victorian Branch).
Reviewer of journal articles, Clinical and Experimental Optometry.
Oral examiner, Australian College of Optometry Certificate in Ocular Therapeutics.
Team Optometrist, Essendon Football Club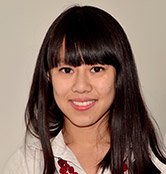 Clinical Optometrist
Katrina Yap graduated from the University of Melbourne in 2013 with a Degree in Optometry and Ocular Therapeutics. Katrina has been practicing in both metropolitan and regional Victoria, where she has utilised her clinical skills and therapeutic training to manage and treat eye disease. Her other clinical interests include the assessment of vision and eye coordination problems in children. In 2015, Dr Katrina was nominated for the Health Sector Leadership Program by Optometry Victoria in recognition of her outstanding leadership skills.
Dr Katrina is passionate about making eye care accessible for all, and has completed outreach and volunteer optometrywork in the Northern Territory, South Africa and Nepal. In her free time she loves to cook and play tennis.
Our Staff
The dedicated and highly trained staff at Lakkis Optometry are always ready to offer assistance with spectacle frame selection, prescription lens design, and to provide information about the different types of contact lenses. We sell only the highest quality eye care products, and our team of highly skilled staff will help you choose the perfect product based on your needs and budget. They can also assist with HiCaps private health insurance claims so that you can immediately receive your insurance rebate.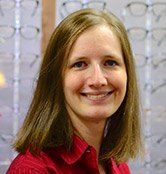 Optical Dispenser
Amelia completed her optical dispensing degree while living in France. She runs our on-site spectacle manufacturing laboratory, and has the responsibility of selecting all the different fashion spectacle frames seen on display. She speaks fluent French and loves to go horse-riding whenever she can.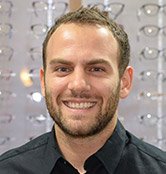 Optical Dispenser
Ciro received his degree in optical dispensing and contact lens fitting in Milan, Italy. His skills include the manufacture of spectacles, frame repairs, contact lens fitting and frame styling. He speaks fluent Italian and Spanish, loves watching european soccer, and is a long-distance runner.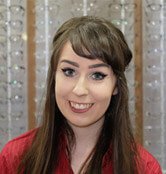 Receptionist
Rachael takes care of our reception desk, submits health insurance claims and assists with frame styling and adjustments. She completed her Bachelor of Science (honours) at La Trobe University in 2016. In her free time, she loves to play guitar.